FOCUSED ON
BITCOIN SECURITY
Specter Solutions is supported, developed and maintained by Crypto Advance GmbH.
At Crypto Advance we are convinced that Bitcoin, cryptography and digital identities are the next step in internet infrastructure for the sovereign individual. These technologies will profoundly reshape business, financial markets and the internet.
Crypto Advance is operated by Moritz Wietersheim and Stepan Snigirev – and we are supported by a flexible group of technical developers, cryptography experts, product designers and business developers. All Bitcoiners!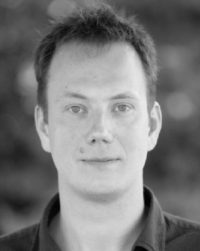 Technical Development and Open-Source Community Lead
Stepan is a quantum physicist with over 10 years experience in experimental physics, software and hardware development.
After his PhD he was involved in building two experimental labs for quantum computing and quantum simulation experiments at Max Planck Institute of Quantum Optics and at Russian Quantum Center.
Stepan was always passionate about math problems and cryptography – and loves developing cutting-edge solutions for Bitcoin.
Product Development and Market Research
Prior to founding Crypto Advance Moritz developed, financed, build and managed the transactions of over 20 wind energy projects with an investment volume of about 500m EUR for leading project development and investment companies.
He loves working in cross-functional teams and is passionate about how technology, languages and monetary systems shaped our societies, economies and politics.
Moritz is convinced that Bitcoin will become the core payment and settlement infrastructure for the internet and that it will provide the incentives to rebuild the internet trust layer with cryptography and digital identities.